NEWS - 2016
2017 2016 2015 2014 2013 Older
** 115 new member applications received during 2016! **
12/12/2016 - The first 4 parts in a series of articles on Consultancy are published!
As part of our intentions to support our members as they develop their business, we have created a series of articles to help them develop a consultancy service. Consultancy is the logical step for qualified and experienced gardeners whose knowledge and advice is invaluable. The articles will be released in the members area of our website in groups of 4 over the next few weeks. The first 4 cover subjects such as; Why is consultancy relevant to gardeners? Do Consultants really add value? What is the difference between a Consultant and an Adviser? How are you liable for your advice?
14/11/2016 - New TGG CONSULTANT category!
In 2017 TGG will start a new Consultant category of membership to support those members who want to focus on advice.
As the first and only professional group exclusively for accredited gardeners our members are already qualified horticulturalists. However, members may want to do less physical work as their business, experience and qualifications increase over time.
The new category will be a fully vetted and meritorious category in the Member Register to help the public identify those with specialist experience and qualifications for the purpose of hiring them specifically as consultants.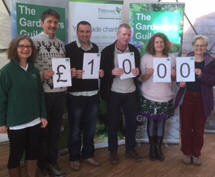 12/11/2016 - £1,000 raised for Perennial!
Although our Just Giving donations page will be open until the end of the year, TGG members met with Sue and Laura from Perennial at The Medicine Garden in Cobham for a cheque presentation meeting. Owner of the gardens, Paul Studholme kindly gave a talk and tour of the grounds.
Attendees included Miranda Munday and Graham Lawlor who raised substantial sponsorship by running in Perennials 5K muddy assault course challenge!
Other funds were raised by members kind donations and all revenue from Google ads on this site is donated to our Charity of the Year.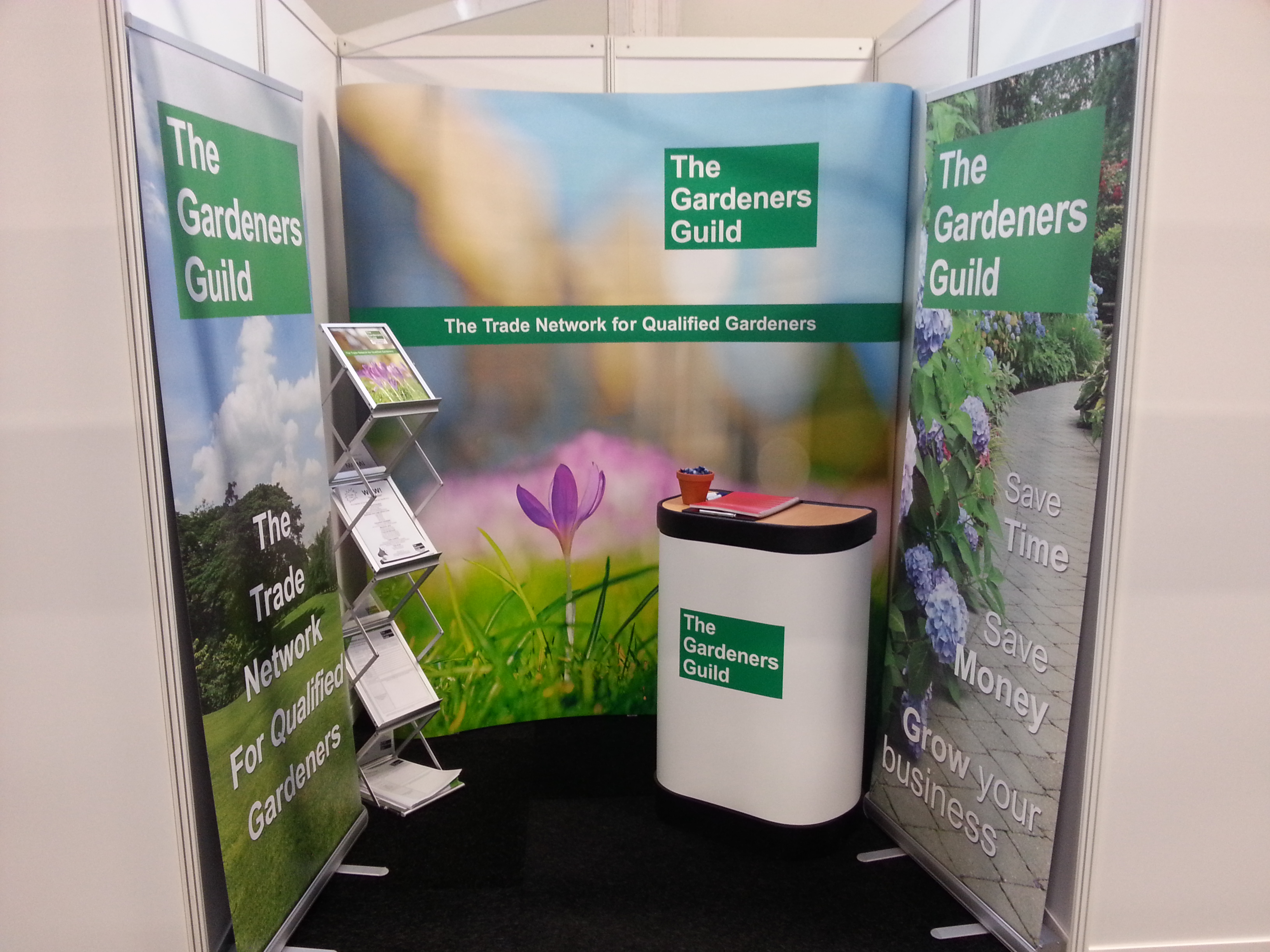 02/10/2016 - TGG is now 10 years old!
The Gardeners Guild started in October 2006 and now has over 480 active members who are all qualified, self employed gardeners! Based on the number of fee paying, full members we are one of the biggest professional affinity groups in horticulture!
14/09/16 - TGG at Landscape Show 2016
Our thanks to the organisers of Landscape Show in Battersea Park last week! A well organised show with lots of key industry people attending and lots of application enquiries for us! www.landscapeshow.co.uk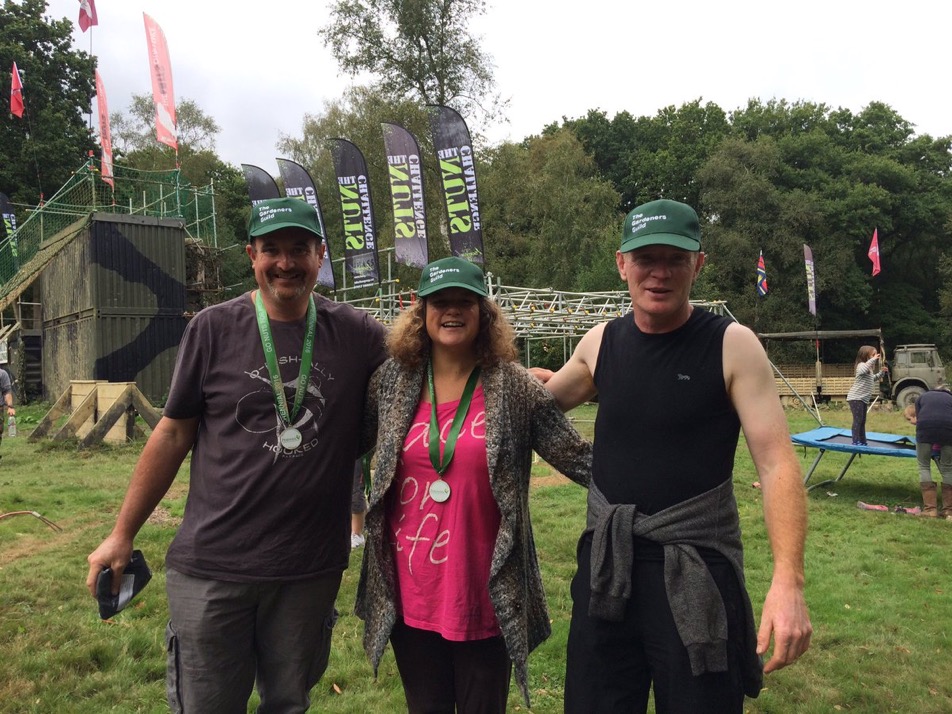 12/09/16 - Go Nuts for Perennial!
TGG members Tom Stone, Miranda Munday and Graham Lawlor will be running a very muddy, 5 k assault course to raise funds for Perennial on the 18th September. Perennial are the charity for gardeners and are our TGG Charity of the Year! Can you sponsor them? You can donate via our Just Giving page at www.justgiving.com/The-Gardeners-Guild-TGG1
22/08/2016 - TGG members training with the WFGA
TGG is pleased to support the horticultural training charity WFGA by working working with them to encourage TGG members to attend their training events. Their training and CPD event days will be a great opportunity for members to meet and learn. Visit: www.wfga.org.uk
29/06/16 - TGG on the Royal Horticultural Society (RHS) Website!
The Gardeners Guild is included in the advice section of the RHS website under 'Garden Maintenance' groups! Our members are very proud that garden maintenance gets distinctive recognition on such a prestigious and important website alongside landscapers, designers and tree surgeons.
29/06/16 - Charity of The Year
We have so far raised a third of our target donation to Perennial! Perennial provide support for anyone working in horticulture.
08/06/16 - 6 month renewal rate
Half way through the year and we have a 93% renewal rate! We have also had a number of members come back who had left to become employed rather than self employed.
08/06/16 - TGG at Landscape show 2016
TGG will be exhibiting at Landscape 2016. Come and meet us at Landscape Show in Battersea Park, London on the 13th-134th September. Entry is free but you will need to register - www.landscapeshow.co.uk
01/05/16 - New Member Benefit! Financial Advice
TGG now has a formal partnership with AFH Wealth Management Independent Financial Advisors. This national network of financial experts are available to help members with hot topics such as employee pensions auto-enrolment. First consultation is free for TGG members.
15/04/16 - New Member Benefit! 5 New Advice Lines and 1000 Document Templates!
TGG has invested in a new business advice service which gives members access to a Legal, Tax, HR, H&S and VAT advice line. There is also an online shop to organise new employee checks (such as DBS checks) and over 1000 free document templates! Members are well supported to grow their business and take on employees.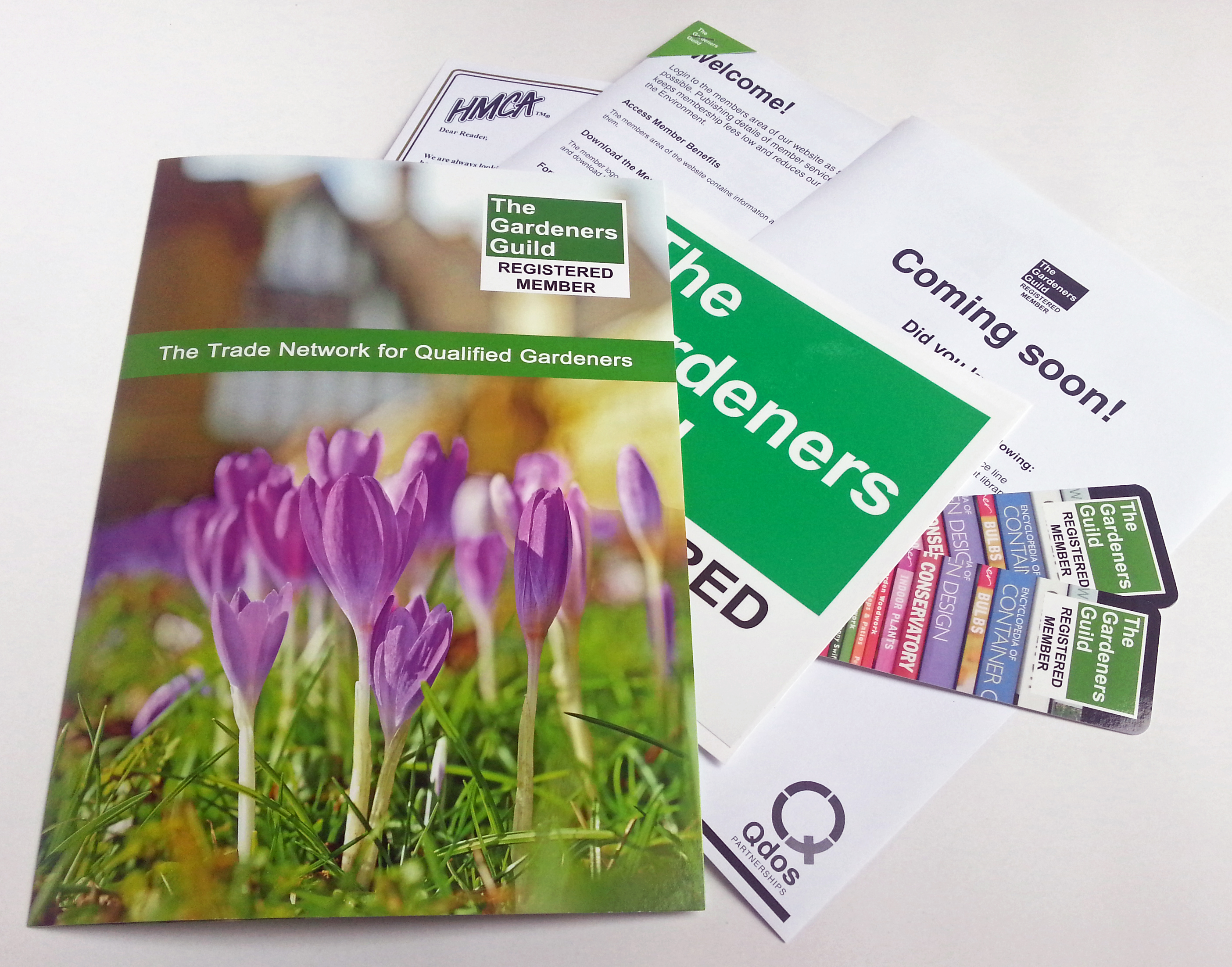 10/03/16 - New Member Packs!
As part of our ongoing investment into The Gardeners Guild, and to better reflect the quality of our membership package, we now have new glossy folders for our new member welcome pack!
05/01/16 - Still growing....
30% increase in members during 2015!
13% increase in website visitors during 2015.